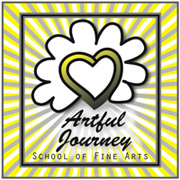 Description
Welcome to Artful Journey School of Fine Art. We provide year round fine and visual art classes for children, tweens, teens and adults from ages three and up (we've even taught art to two-year olds).
Since 1994 – wow has it only been twenty-one years? – we've introduced, developed, nurtured, mentored, and, yes, in some instances prodded, students as to the beauty of the arts.
Location
Artful Journey
Wade Gardner
1240 Bergen Parkway, Suite A-120
Evergreen, CO 80439
303-674-0446 Phone
https://artfuljourneyschool.com/
Hours
Please visit our website for class schedules.